Bridge
Buckland Bridge Club is a friendly club, designed originally for novices but now catering for more experienced players.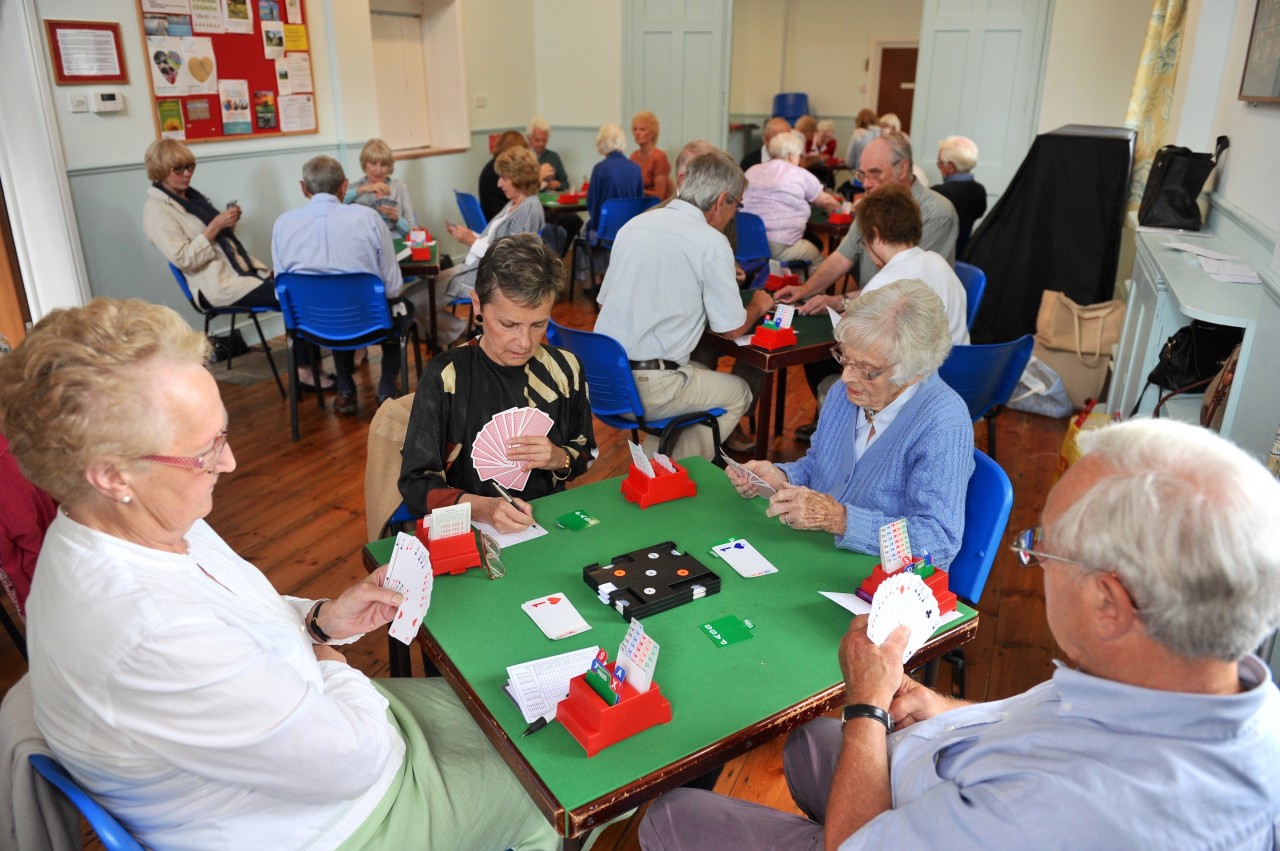 Until March 2020, a senior bridge club met in the Reading Room, to play duplicate bridge, each Wednesday and Thursday afternoon. For less experienced players there was a junior bridge club that met in the Reading Room each Tuesday afternoon. The Committee closed the Bridge Club in line with government advice and has yet to set a date for reopening.
The Clubs continue to grow in size, and the senior club has recently invested in electronic scoring equipment, which takes a lot of the tedium out of scoring and allows us to see the results on the computer immediately all the hands have been played.
For more information please visit the Buckland Bridge Club website.
If you would like to join a group to learn how to play bridge lessons aimed at beginners, are sometimes offered by East Surrey College. Lessons are not currently offered in Buckland.