Hartsfield Manor
Hartsfield Manor is owned and operated by the Manor Collection Group as a hotel, hosting conferences, weddings and many other events.
As a small independently run hotel group, the group consider it important to give something back to the community and consider themselves fortunate that each of their three properties reside in prosperous and thriving communities where the locals like to get involved.

"We love getting to know the residents living nearby and invite them to join us twice yearly for Christmas and summer drinks at each of our venues. This enables us to update residents on any events and plans we have, provides residents with an opportunity to meet up and get to know each other a little better and sometimes to meet their neighbours from down the road for the first time!"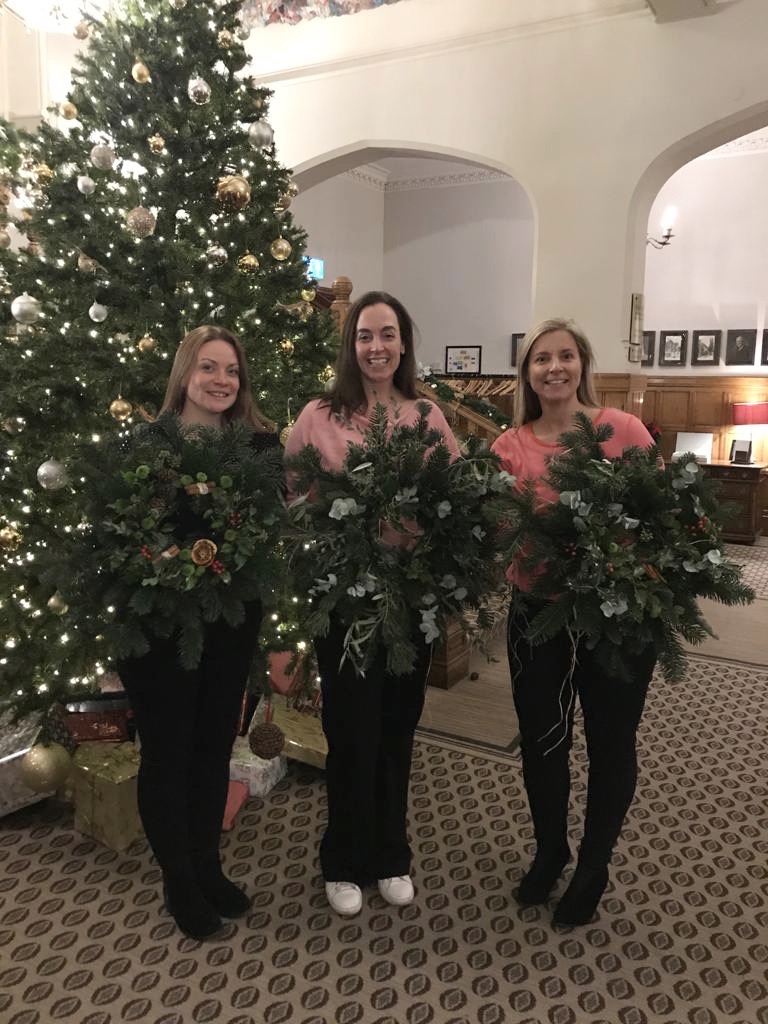 In the run up to the last "normal" Christmas Renée Canter – Gardener and Designer, supported by the events team at Hartsfield Manor, hosted several Christmas Wreath making events which raised a total of £1500 for The Giant Pledge.
Thank you to all of our guests (including several local residents) who came and supported this great charity.
To learn more about Hartsfield Manor or check what events will be held over the coming months visit the hotel's website.