War Memorial
During 2013, the Parish Council arranged for the War Memorial to be cleaned and for the area of paving around the memorial to be renovated and in April 2014, local craftsman Chris Anstey, painstakingly restored and re-enamelled each of the individual letters on the War Memorial.
Each year, on Remembrance Sunday, the village gathers at the War Memorial to observe the two minute silence at 11am.
A special display of poppies was installed to coincide with the Royal British Legion Poppy Appeal to commemorate the Centenary of the Armistice.
In 2019 the silhouette of the WWI soldier was joined by a second silhouette, this time depicting a WWII soldier and large poppies were displayed around the village.
Local resident and former Parish Councillor James Day researched the lives of the people to whom the Buckland War Memorial is dedicated and launched an ebook during the summer of 2014.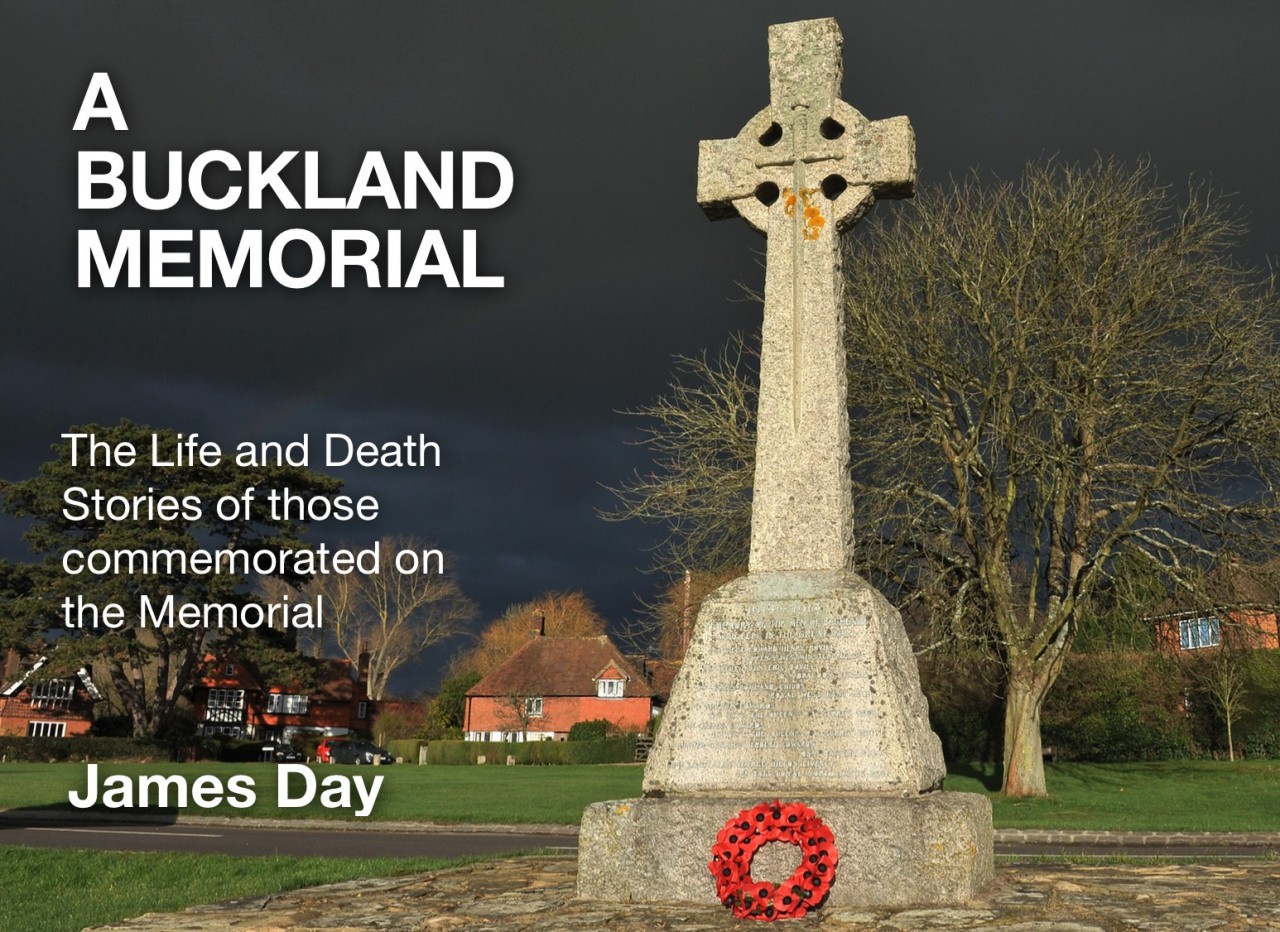 To download a copy of the ebook select your preferred format: Pdf_(680MB), Pdf_(180MB) or ibook (380MB).