2018 : 100 years on from the Armistice
On Sunday 11th November 2018, Buckland's residents were encouraged, by the ringing of muffled church bells, to gather by the War Memorial on the village green to commemorate the centenary of the end of the First World War.
The name of each individual on the war memorial was read out, a lone bugler sounded The Last Post, a two-minute silence was held and a poppy wreath laid.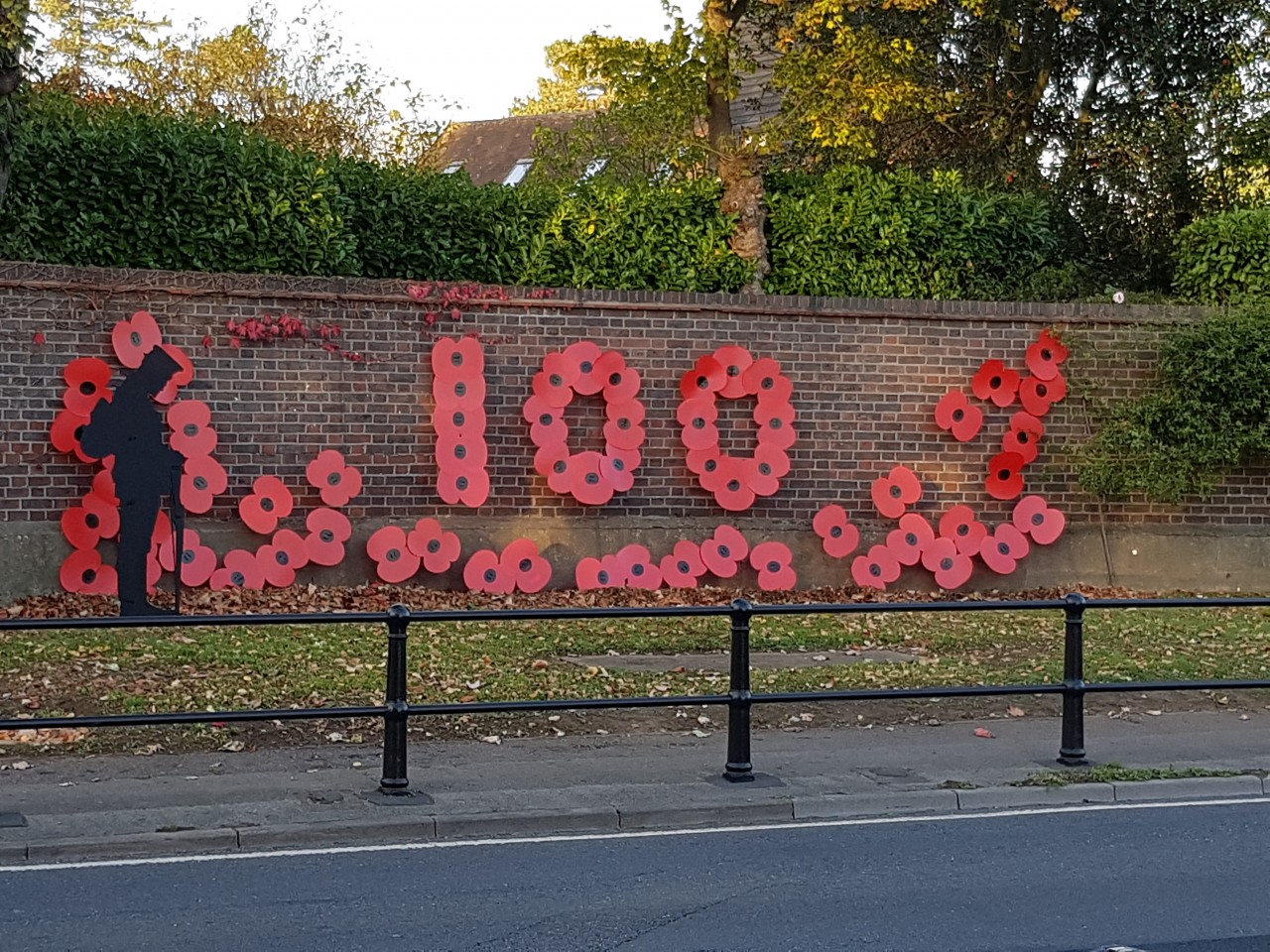 Later in the day the church bells were rung again – this time without the muffles.
You are invited to take a few moments to look through other pictures in our picture gallery . If you have pictures to add to the gallery please contact our webmaster.
You may also like to visit a website dedicated to "those who fought and died" and to take a look, in particular at, an entry posted on 11th November 2018 featuring Buckland.