St Mary the Virgin Church
St Mary the Virgin Church is located in the heart of the picturesque village of Buckland. Its physical presence, on the south side of the A25, complements Buckland Village Green and provides a distinctive landmark for those passing through the village.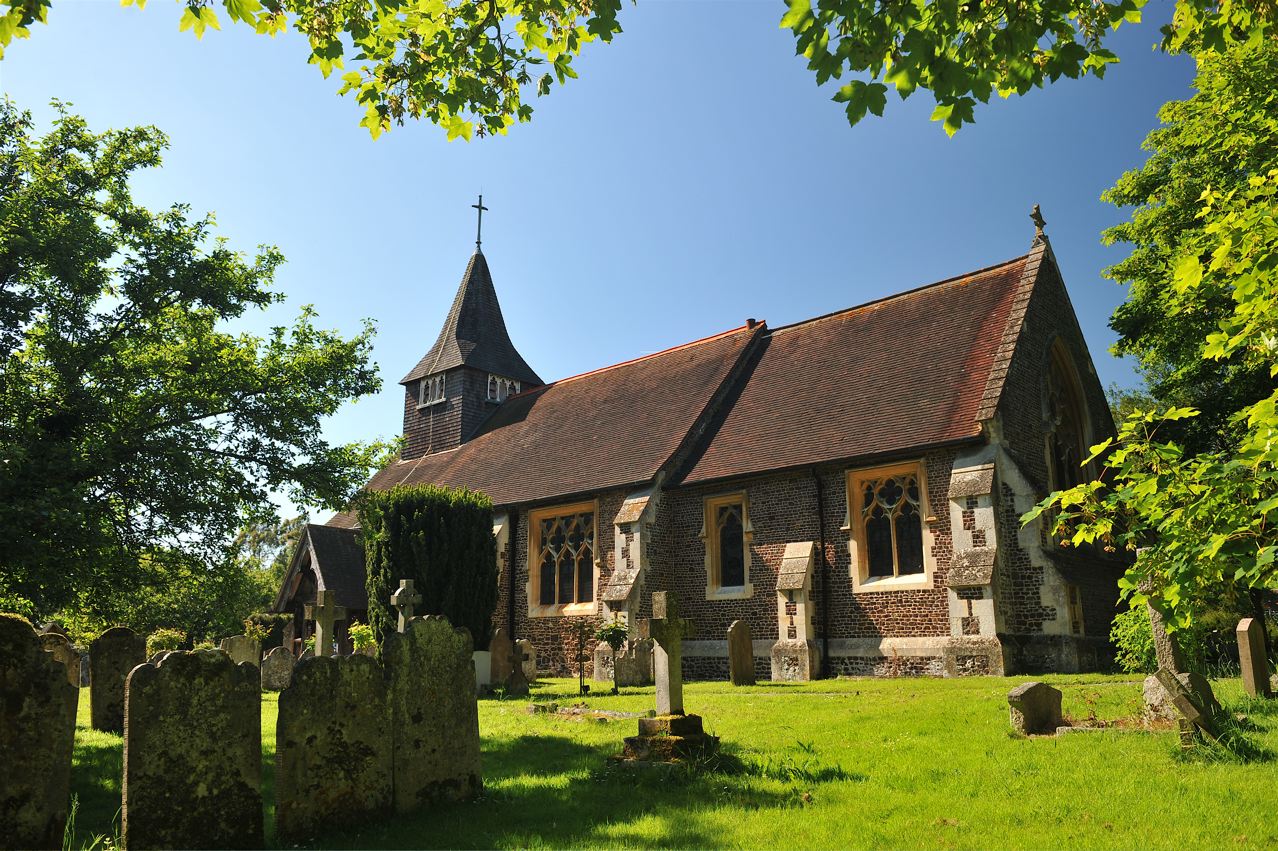 Our village church is a Grade II Listed Building, believed to have been built c.1380 and is a fine example of a Victorian restoration by the noted architect Henry Woodyer.
The church sits within a well-tended churchyard, is opened every day and thereby offers a quiet sanctuary for everyone to enjoy.

We share a Rector with Betchworth, our neighbouring village. Each Parish church has its own Church Council (PCC) and two Churchwardens. Following the departure of Revd Anna Moore on 23 October 2022, Bishop Rosemarie Mallet, Bishop of Croydon, recently announced The Reverend Pru Dulley has been appointed to be our new Rector. As Pru Dulley was, at the time, the Assistant Minister at St Pauls, Cliftonville, Kent and needed to give requisite notice, it has now been advised that her Licensing will take place on Tuesday 24th October 2023 at St Michael's, Betchworth.
The PCC publishes the Buckland Parish Magazine and volunteers distribute each monthly issue to those living in the village and others who have requested it.
The PCC is responsible for maintaining the fabric of the church and receives important support from the Friends of St Mary's who raise funds to help ensure the building continues to be a community asset of which the village can be proud.
Services are ordinarily held on the second and fourth Sunday of each month with services on the first and third Sunday held at Betchworth. Please check the latest parish magazine for details of services being held over the next month. Other services including baptisms, weddings, blessings and funerals are arranged by request.
Buckland Reading Room, our village hall, is leased from Buckland Estates by the PCC and managed on its behalf by the Reading Room Management Committee.
Click St Mary the Virgin Buckland to visit the church web site if you would like to read more about the history of the church, to consider ways in which you could become involved in church life or to contact the Churchwardens and Rector
Liz Vahey and David Sayce, Churchwardens